Receive sms verification codes online
Receive Free SMS online
SMS message delivery – OTP without registration or credit card. We provide you with totally free temporary and one-time numbers so you can receive messages from all around the world. Our service is particularly designed for testing online applications and services that ask for SMS confirmation when users register or log in.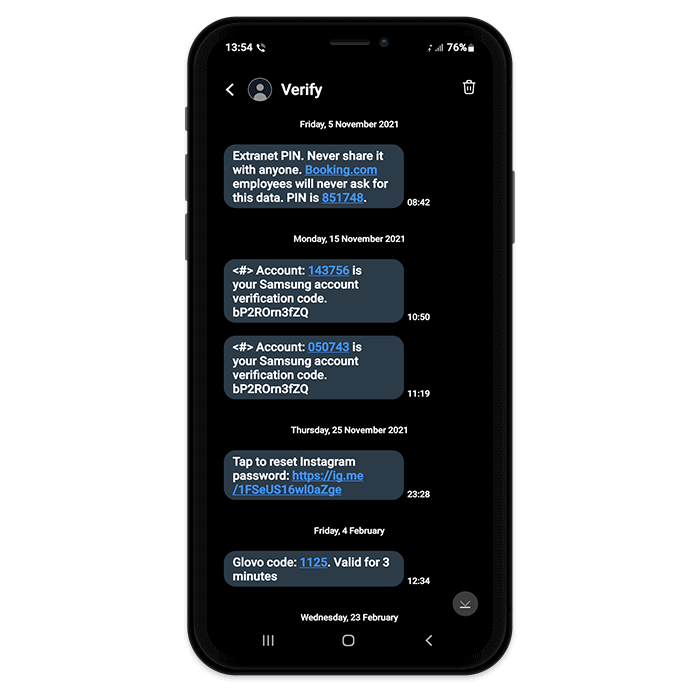 Using an API, send and receive free SMS.
Simple integration tailored to your requirements and applications.
Receive SMS messages for free.
Our SMS receiver service is completely free and always free. Every SMS you receive either by some number or text is free.
Very fast SMS service
Messages sent to our mobile phone numbers arrive in few seconds.
International Mobile Phone numbers
We have temporary mobile phone numbers from 10+ different countries.
The short messaging service – FreeSMSreceive.org
Users can receive short SMS or OTP on the Internet thanks to this text messaging service. We always strive to provide free SMS to you in order to test your services and projects since we want to provide our users with the greatest experience possible. Making ensuring you receive everything you require is crucial when working with a new service.

Our phone lines in Austria, Australia, Belgium, Canada, Denmark, Estonia, France, the United Kingdom, India, Israel, Lithuania, the Netherlands, Serbia, Sweden, and the United States receive SMS from all over the world.
You should be aware that the phone numbers provided here are temporary and shared before using our services. Everyone has access to the message's content. Please refrain from dialing these numbers to get PINs or crucial messages. These phone numbers shouldn't be utilized for any private business or for any nefarious purposes. You assume full responsibility for the outcomes of your conduct by using this website.

United States virtual phone numbers for receive SMS

United Kingdom virtual phone numbers for receive SMS

Puerto Rico virtual phone numbers for receive SMS

Sweden virtual phone numbers for receive SMS

Canada virtual phone numbers for receive SMS